Wyszukiwarka
Produkt dnia
Just Jam Toast - Concentrate 30ml
56,00 zł
Butelka typu Gorilla bottle 60ml V3
3,00 zł 2,50 zł
1 700,00 zł
Voopoo Kit Pod Vinci X 70W 5.5ml
200,00 zł
Zaloguj się
Wotofo - Nexmesh Pro Tank 24mm
Dostępność:
na wyczerpaniu
dodaj do przechowalni
* - Pole wymagane
Opis
UWAGA!!!
ZAMAWIAJĄC PRODUKTY Z KATEGORII : SPRZĘT, ATOMIZERY,GRZAŁKI w myśl ustawy TPD oświadczasz, że jesteś zarejestrowanym przedsiębiorcą, prowadzisz własną firmę lub działalność gospodarczą. Zamówienia te będą weryfikowane przed realizacją. 
PRZY ZAMÓWIENIACH Z KATEGORII : SPRZĘT, ATOMIZERY wymagane jest podanie nr NIP w panelu klienta.
Zamówienia z produktami z tej kategorii bez podanego numeru NIP nie będą realizowane.
 NUMER NIP BĘDZIE WERYFIKOWANY!!!
Wotofo - Nexmesh Pro Tank 24mm
Parametry:
Dimensions: 42.85 x 24 mm
Diameter: 24mm
Weight: 72.3g
Materials: stainless steel / PCTG / pyrex
Capacity : 4.5 / 6ml (bubble glass)
Pyrex glass (bubble 6ml) / PCTG (4.5ml)
Filling from the top
Resistance installation system from above
Power range: 50-80W
Adjustable airflow
Compatible coils: all NexMesh Pro Wotofo coils
Supplied coils: H12 Clapton Mesh coil 0.2ohm (60-70W) / H15 Single Mesh coil 0.15ohm (65-78W)
Drip tip: 810
Connectors: 510
Zestaw zawiera: 
1 x NexMesh Pro (4.5ml)
1 x resistor H12 Clapton Mesh 0.2 ohm
1 x resistor H15 Single Mesh 0.15 ohm (pre-installed)
1 x pyrex Bulb 6ml
1 x set of spare parts
1 x user manual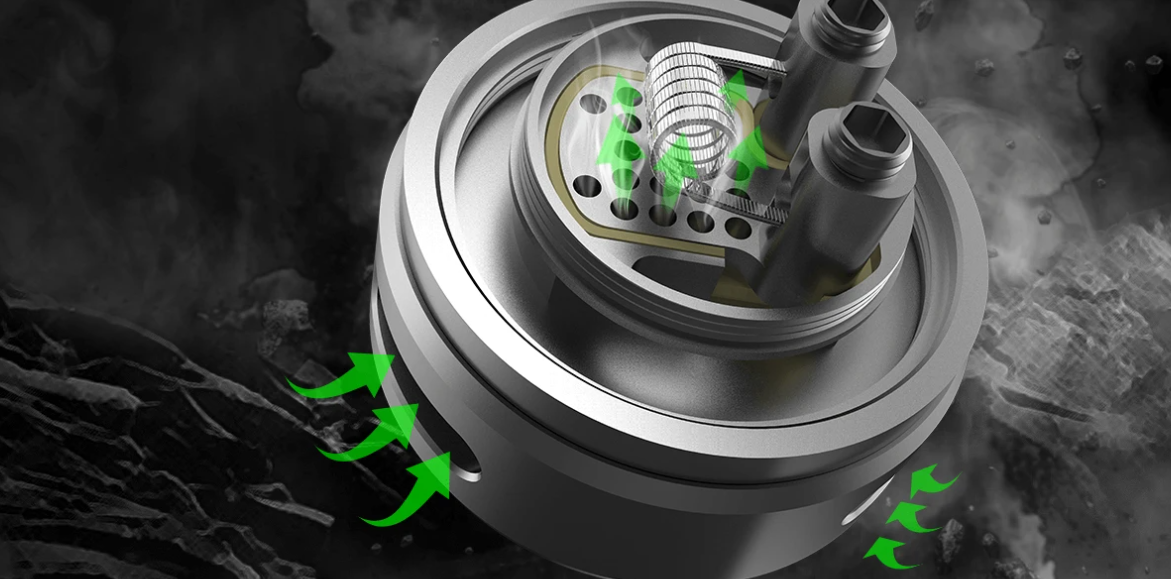 * Odbiór osobisty pod wskazanym adresem.*
* Powyższa oferta skierowana jest tylko do podmiotów prowadzących działalność gospodarczą i ma tylko charakter informacyjny. 
* Firma nie ponosi odpowiedzialności związanych z wykorzystaniem wyrobu wbrew jego przeznaczeniu !!!*