Wyszukiwarka
Produkt dnia
Just Jam Scone - Concentrate 30ml
58,00 zł
Hellvape Dead Rabbit RTA, 2ml/4.5ml
149,00 zł
Ultroner X Luna squonker Box Mod
299,99 zł
Geekvape Pod Aegis Boost Vape 1500mAh
199,99 zł
Vandy Vape Mesh V2 RDA 24mm
150,00 zł
Rebirth RTA 2ml - Hellvape
139,99 zł
Zaloguj się
Voopoo - Doric 60w 2500mAh Kit
Dostępność:
na wyczerpaniu
towar niedostępny
dodaj do przechowalni
* - Pole wymagane
Opis
UWAGA!!!
ZAMAWIAJĄC PRODUKTY Z KATEGORII : SPRZĘT, ATOMIZERY,GRZAŁKI w myśl ustawy TPD oświadczasz, że jesteś zarejestrowanym przedsiębiorcą, prowadzisz własną firmę lub działalność gospodarczą. Zamówienia te będą weryfikowane przed realizacją. 
PRZY ZAMÓWIENIACH Z KATEGORII : SPRZĘT, ATOMIZERY wymagane jest podanie nr NIP w panelu klienta.
Zamówienia z produktami z tej kategorii bez podanego numeru NIP nie będą realizowane.
 NUMER NIP BĘDZIE WERYFIKOWANY!!!
Voopoo - Doric 60w 2500mAh Kit 
Zestaw zawiera: 
1* Doric 60 Device
1* PnP Pod (4.5ml)
1* PnP-VM1 0.3ohm Coil
1* PnP-VM5 0.2ohm Coil
1* Type-C Cable
1* User Manual
Parametry Techniczne: 
1. Minimalist european docri style
2. Auto and Bottom modes
3. LED lights for three gears of power control
4. Innovative infinite airflow system
5. Can switch DTL to MTL conveniently
6. 2500mAh battery, 1.6A type-c fast charging
7. GENE Chip bring 5W-60W power range
8. Equipped with PnP-VM5 and PnP-VM1 Coils
9. Compatible with all PnP coils
10. Powerful magnet suction pod
11. Safety protections: Output Over-current/Over Discharger/Ma Power/Short-circuit/Overtime/Over-temperature/Overcharge Protection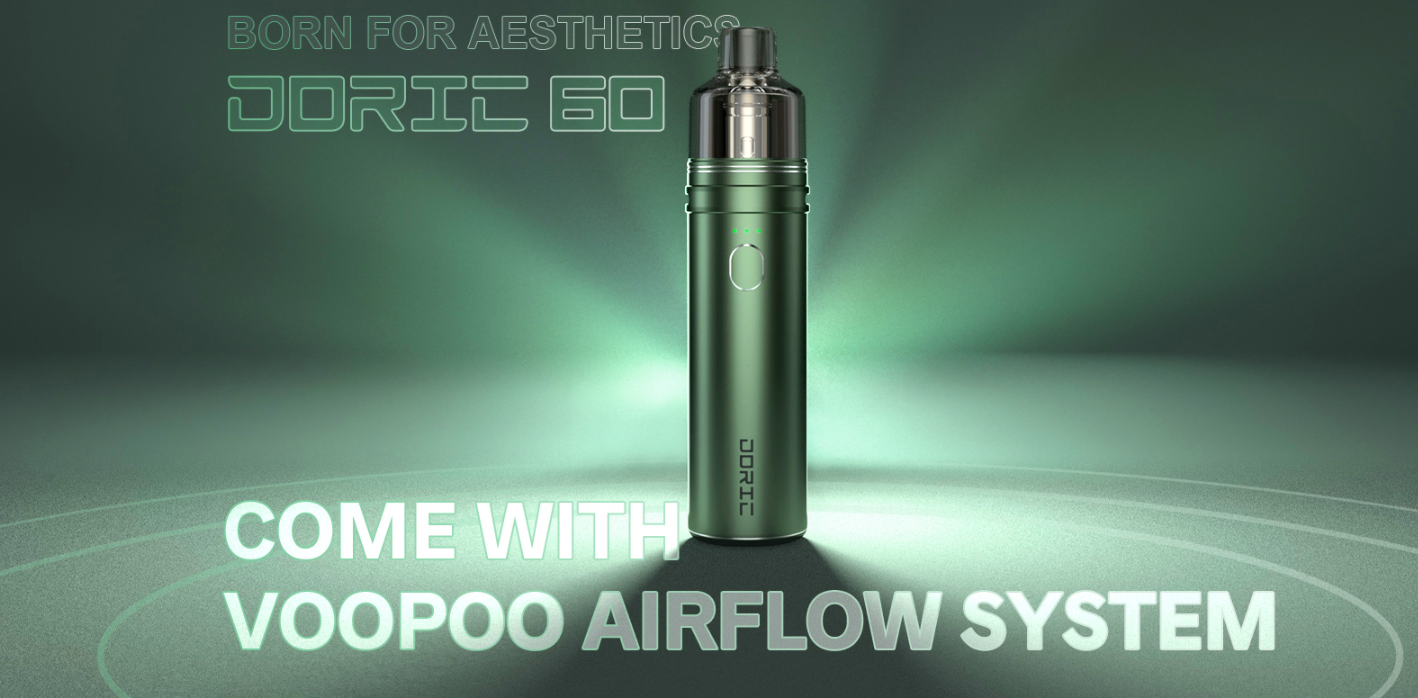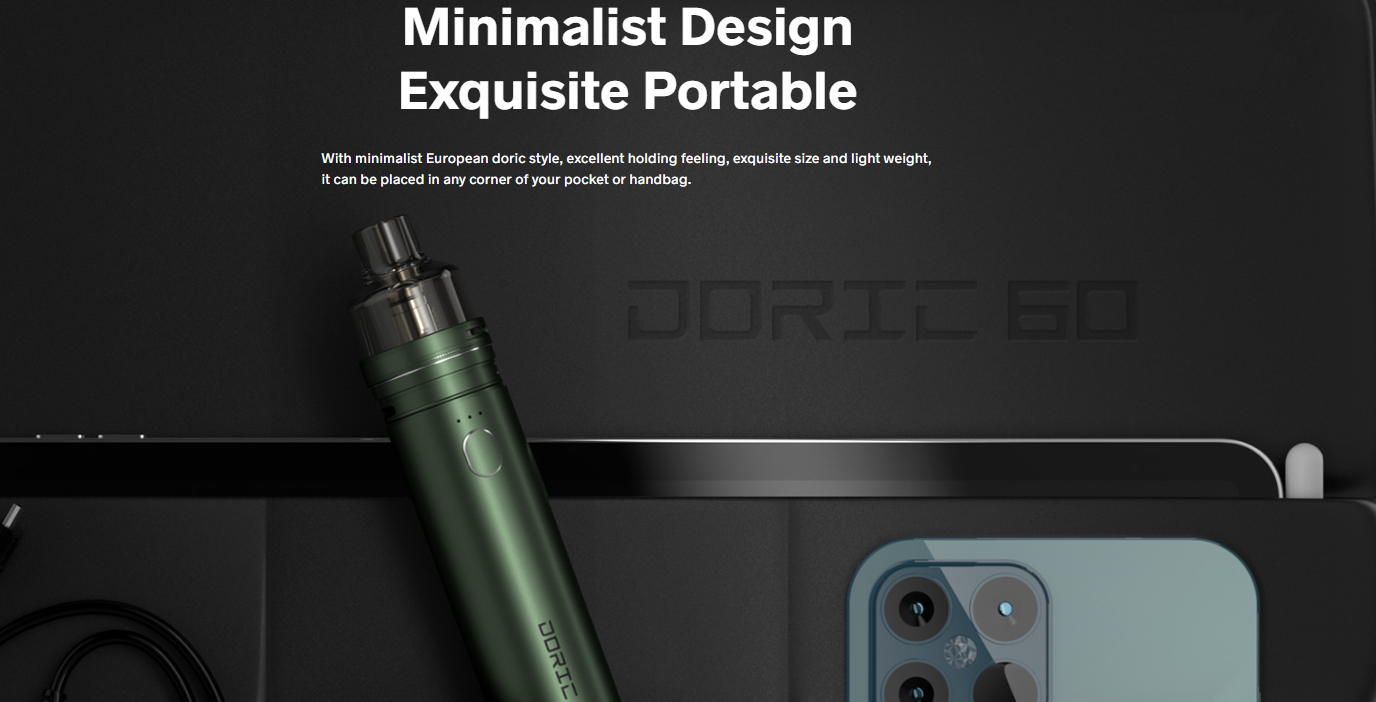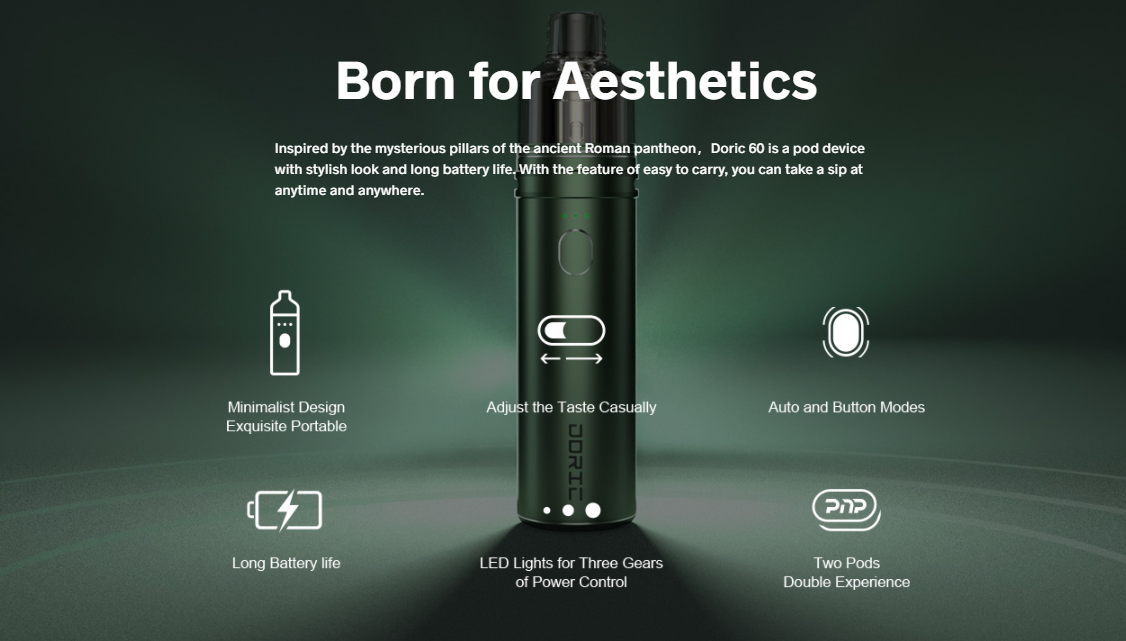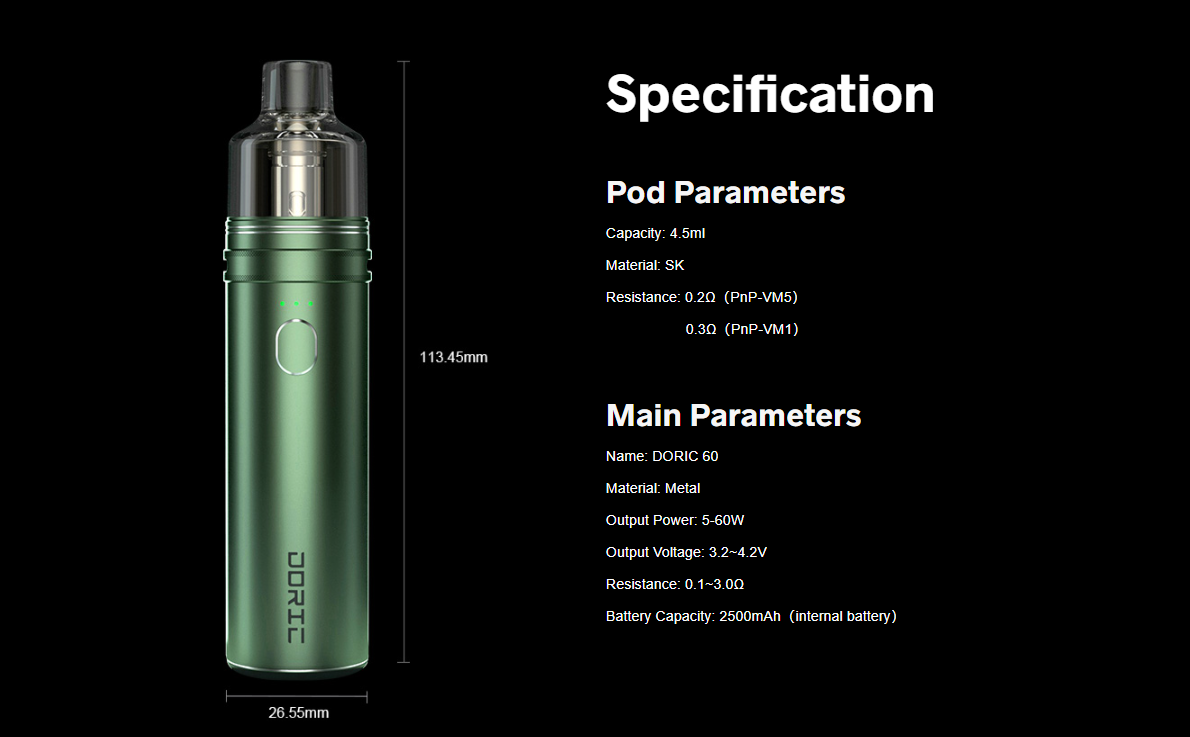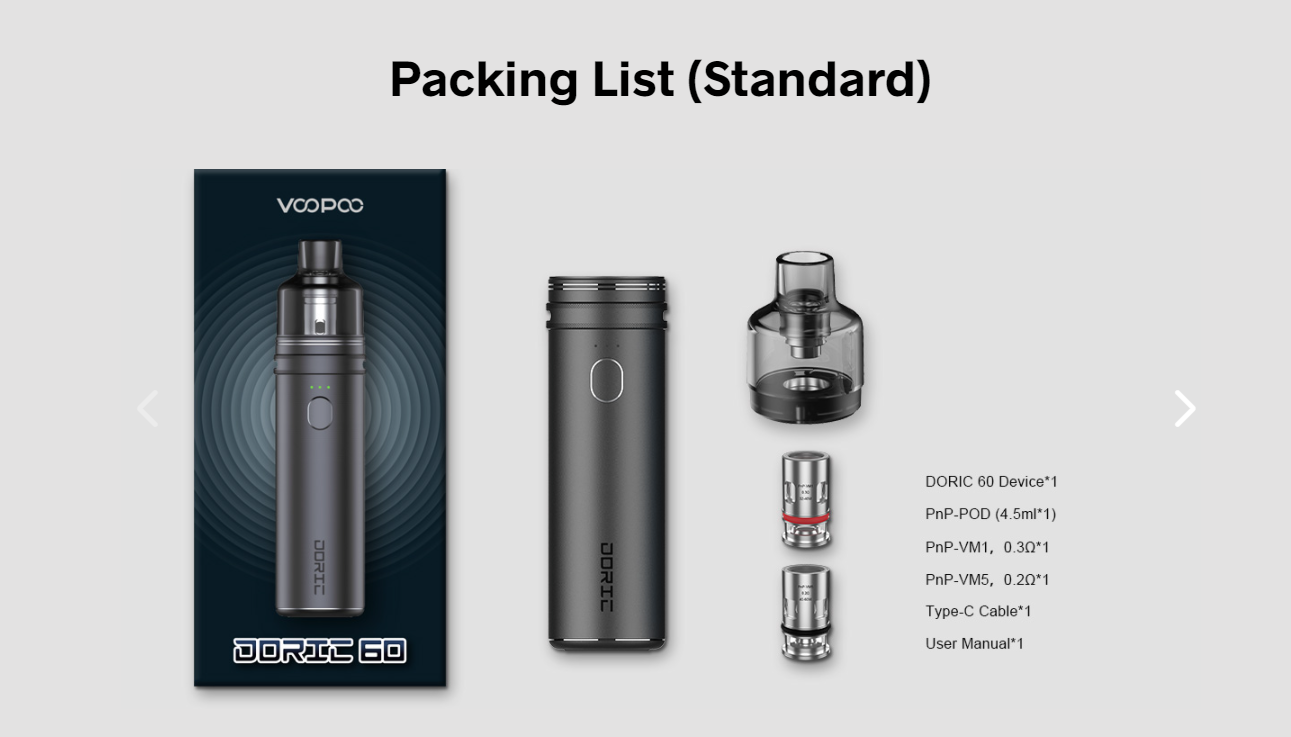 * Odbiór osobisty pod wskazanym adresem.*
* Powyższa oferta skierowana jest tylko do podmiotów prowadzących działalność gospodarczą i ma tylko charakter informacyjny. 
* Firma nie ponosi odpowiedzialności związanych z wykorzystaniem wyrobu wbrew jego przeznaczeniu !!!*