Wyszukiwarka
Produkt dnia
1 700,00 zł
ASGARD RDA VAPERZ CLOUD 30mm
200,00 zł
Rebirth RTA 2ml - Hellvape
139,99 zł
Hellvape Dead Rabbit RTA, 2ml/4.5ml
149,00 zł
149,00 zł
Płyn do dezynfekcji 75 % 100ml
24,99 zł
Zaloguj się
Ultroner KAMO Pod System Kit 1400mAh 4ml
Dostępność:
na wyczerpaniu
towar niedostępny
dodaj do przechowalni
* - Pole wymagane
Opis
UWAGA!!!
ZAMAWIAJĄC PRODUKTY Z KATEGORII : SPRZĘT, ATOMIZERY,GRZAŁKI w myśl ustawy TPD oświadczasz, że jesteś zarejestrowanym przedsiębiorcą, prowadzisz własną firmę lub działalność gospodarczą. Zamówienia te będą weryfikowane przed realizacją. 
PRZY ZAMÓWIENIACH Z KATEGORII : SPRZĘT, ATOMIZERY wymagane jest podanie nr NIP w panelu klienta.
Zamówienia z produktami z tej kategorii bez podanego numeru NIP nie będą realizowane.
 NUMER NIP BĘDZIE WERYFIKOWANY!!!
Ultroner KAMO Pod System Kit 1400mAh 4ml
 Ultroner Kamo Pod Kit to znakomity, mały i wytrzymały pod. Dzięki pojemności baterii 1400 mAh jest mały, ma dużą moc. Pojemność 4ml. Ten zestaw ma lekką i smukłą konstrukcję, bardzo łatwy do przenoszenia. Posiada również 4 różne kolory do wyboru.

Kompatybilny z grzałkami SMOK RPM40 !!!!
Zestaw Zawiera:
Ultroner Kamo pod Kit
1pc Ultroner Kamo pod cartridge (Mesh 0.6 ohm coil)
1pc Ultroner Kamo pod mesh 1.0ohm coil
1pc Type-C charging cable
1pc Certificate card
1pc Warranty card
1pc User manual
1pc Lanyard
Parametry techniczne:
1. Built-in 1400mAh battery capacity
2. Air adjustment ring and fire button
3. 4ml oil tank capacity
4. Exquisite appearance & portable size
Brand: Ultroner
Unit: 1 Set
Size: 50mm*60mm*20mm
Lowest Voltage: 3.3V
Highest Voltage: 4.2V
Built-in Battery Capacity: 1400mAh
Charging Current: 700mA
Resting Current: <50uA
Oil Tank Capacity: 4ml
Package: Gift Box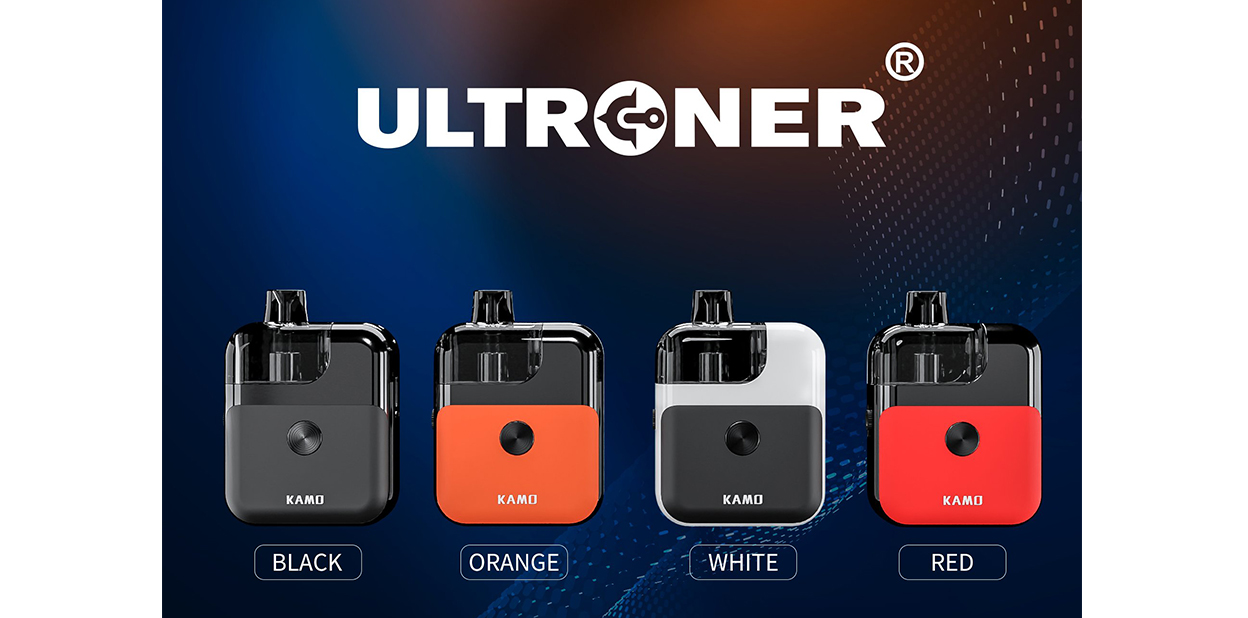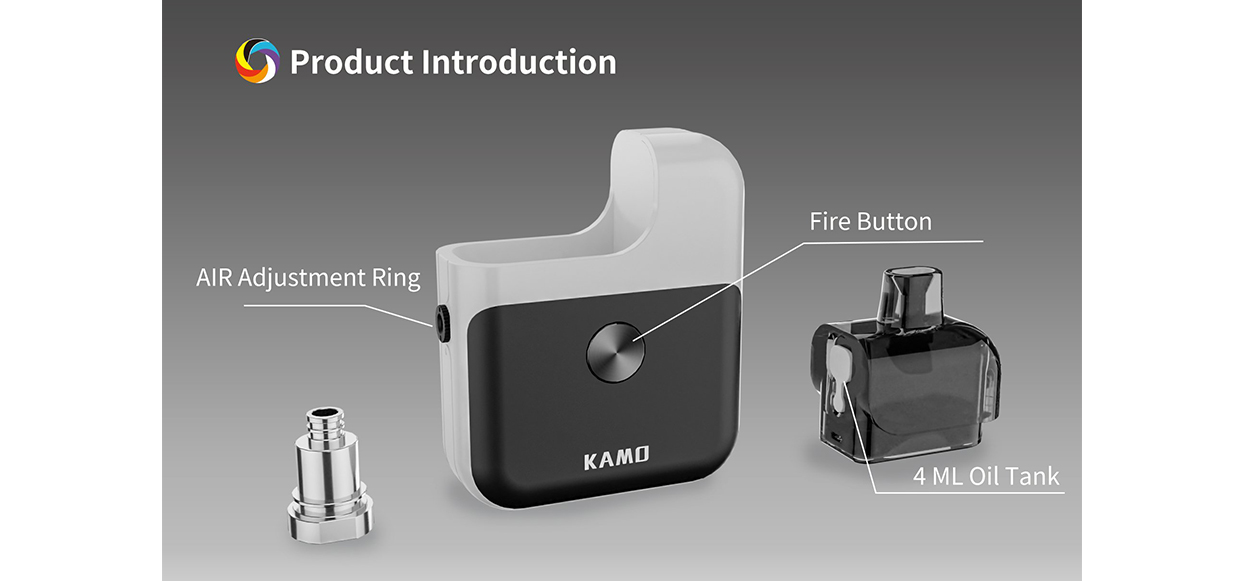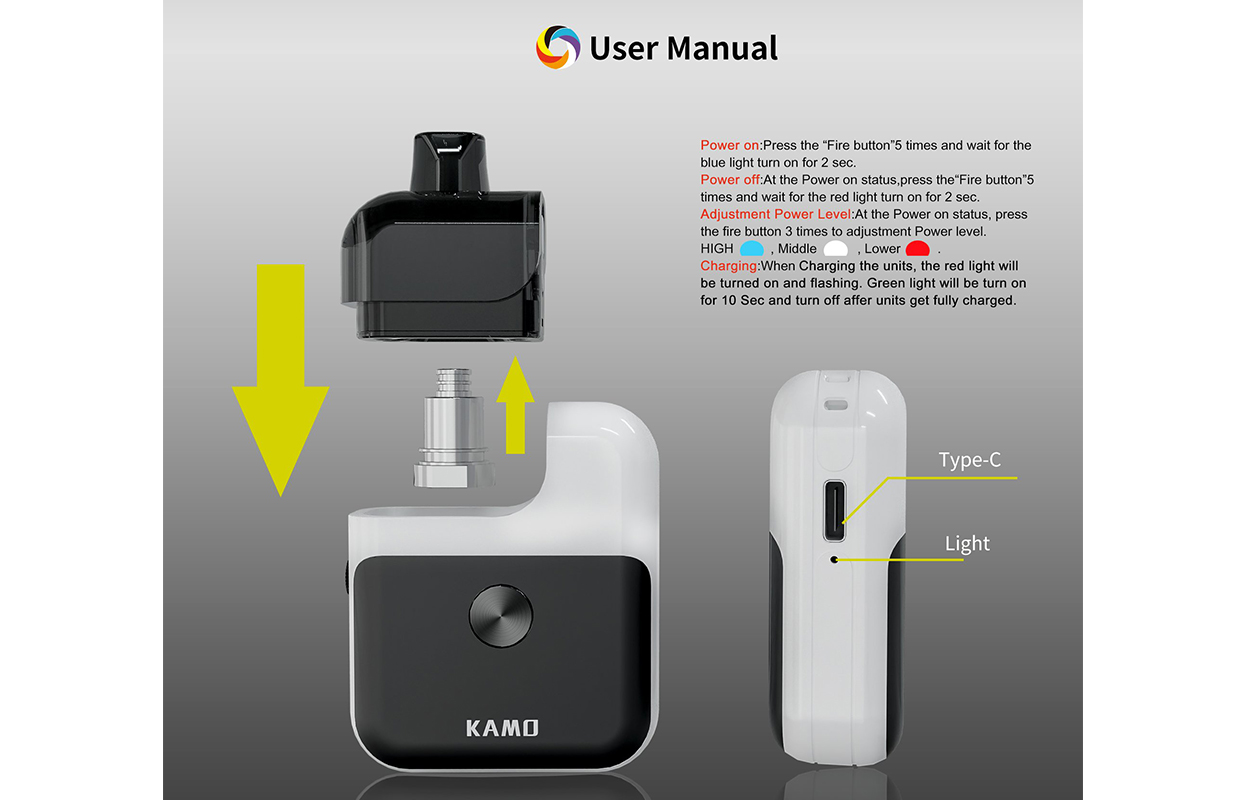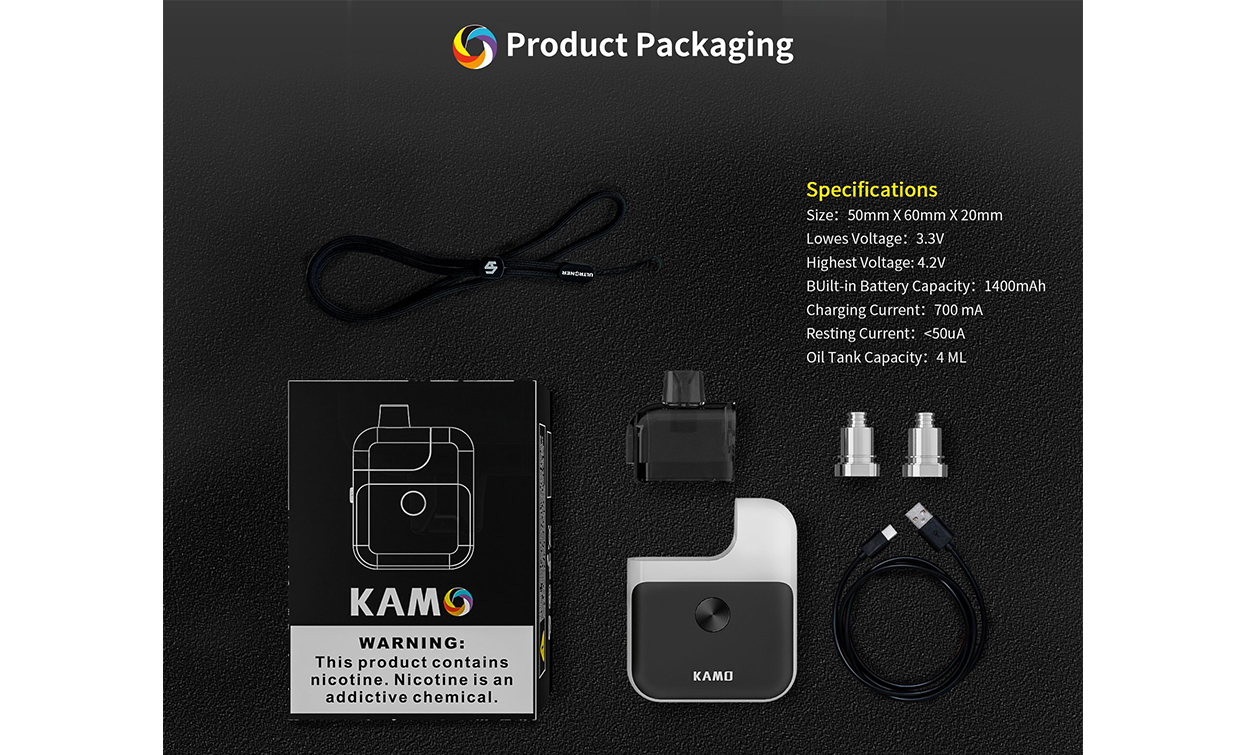 * Odbiór osobisty pod wskazanym adresem.*
* Powyższa oferta skierowana jest tylko do podmiotów prowadzących działalność gospodarczą i ma tylko charakter informacyjny. 
* Firma nie ponosi odpowiedzialności związanych z wykorzystaniem wyrobu wbrew jego przeznaczeniu !!!*