Wyszukiwarka
Produkt dnia
Wotofo Profile RDA Atomizer
129,90 zł
1 700,00 zł
Uwell Crown IV Tank Atomizer
149,99 zł
Vandy Vape Mesh V2 RDA 24mm
150,00 zł
Butelka typu Gorilla bottle 60ml V3
3,00 zł 2,50 zł
Smok Kit Pod RPM80 Pro 80W 5ml
190,00 zł
Just Jam Scone - Concentrate 30ml
58,00 zł
Zaloguj się
Ambition Mods - Mod Full Kit Converter 50W
Dostępność:
na wyczerpaniu
towar niedostępny
dodaj do przechowalni
* - Pole wymagane
3.33333
Kod produktu:
4779-65920_20210530160032
Opis
UWAGA!!!
ZAMAWIAJĄC PRODUKTY Z KATEGORII : SPRZĘT, ATOMIZERY,GRZAŁKI w myśl ustawy TPD oświadczasz, że jesteś zarejestrowanym przedsiębiorcą, prowadzisz własną firmę lub działalność gospodarczą. Zamówienia te będą weryfikowane przed realizacją. 
PRZY ZAMÓWIENIACH Z KATEGORII : SPRZĘT, ATOMIZERY wymagane jest podanie nr NIP w panelu klienta.
Zamówienia z produktami z tej kategorii bez podanego numeru NIP nie będą realizowane.
 NUMER NIP BĘDZIE WERYFIKOWANY!!!
 Ambition Mods - Mod Full Kit Converter 50W
Zestaw zawiera: 
1 box mod Converter

1 screwdriver

1 user manual
Parametry techniczne: 
Power: 1 to 50W

Resistance range: 0.1 - 0.3ohm

Connection: 510

Compatible with atomizers up to 23mm

Dimensions: 27mm * 52.5mm * 45.5mm (18350) 27mm * 52.5mm * 75.5mm (18650) /

Weight: 160 g / 137.5 g / 105 g / 81.5 g

Battery: 18350/18650 (not included)

Materials: Aluminum + stainless steel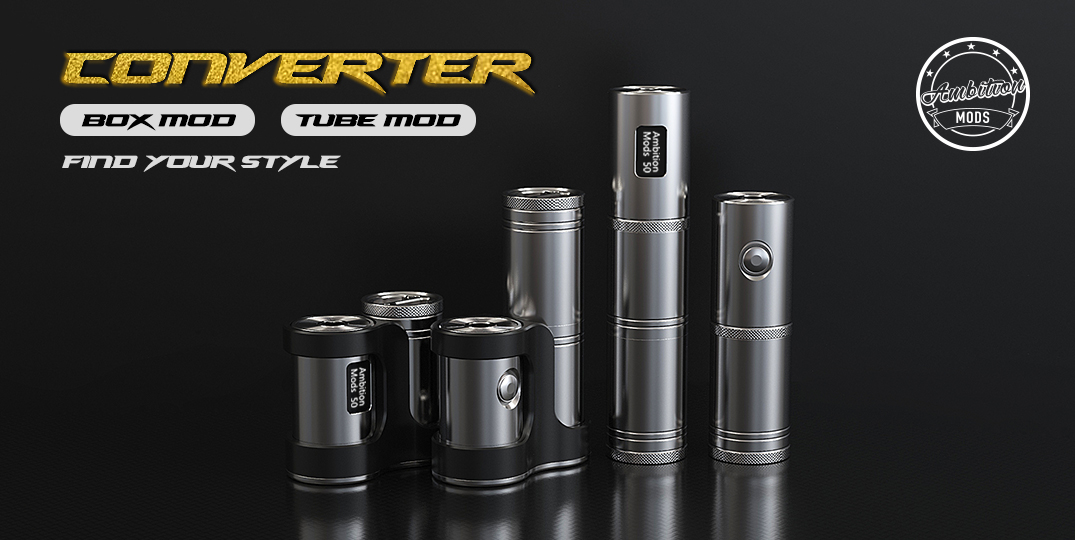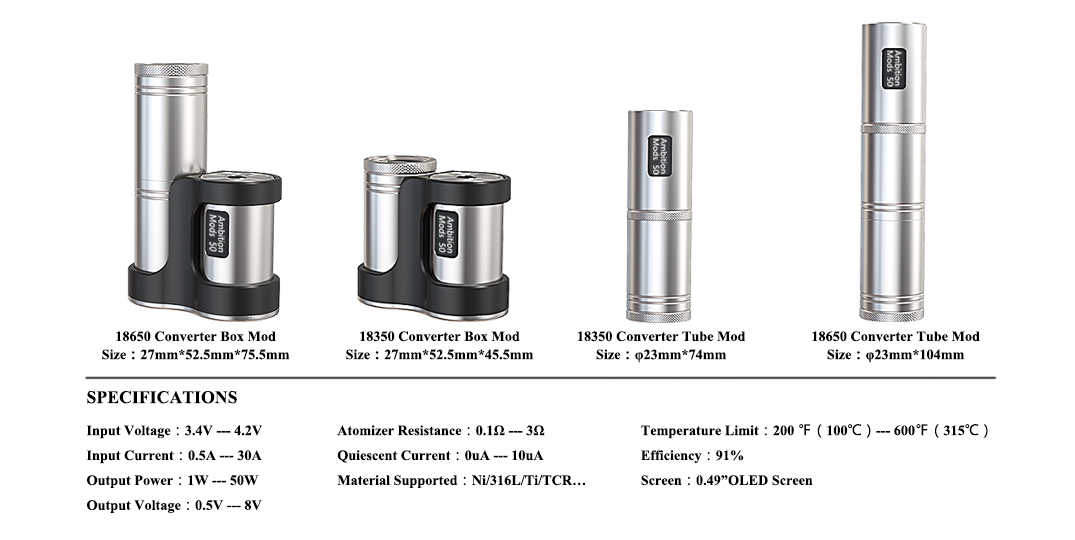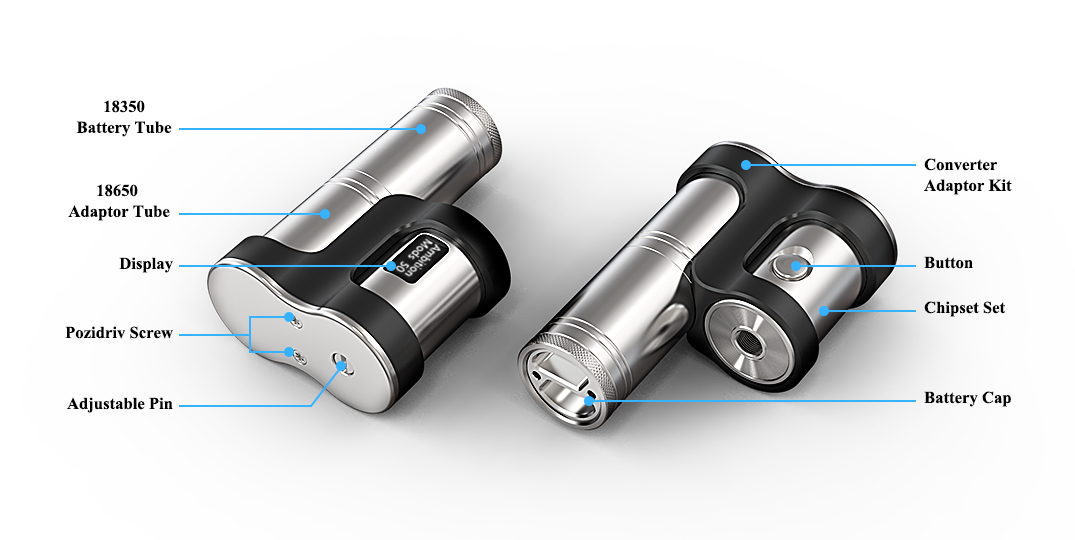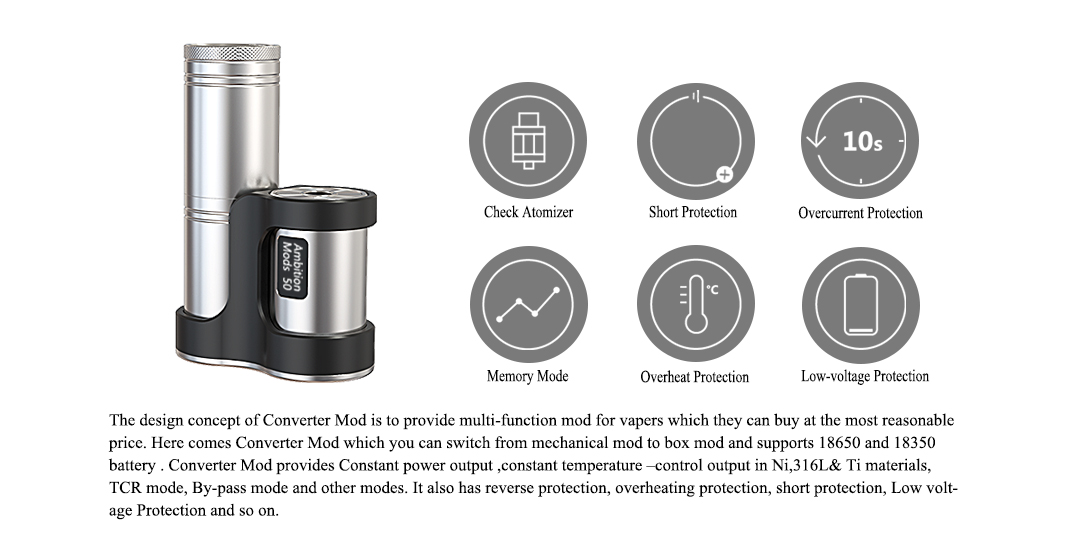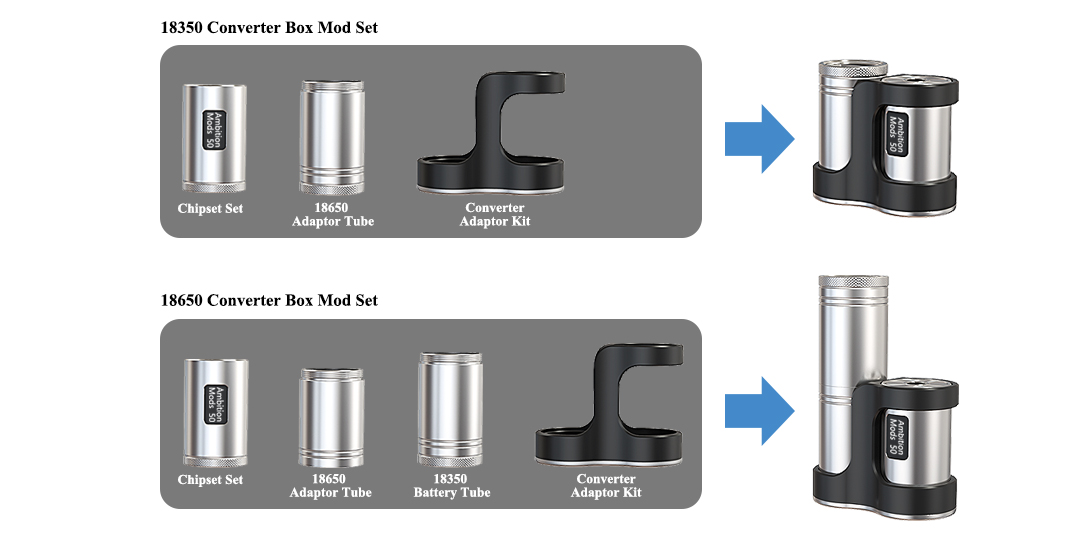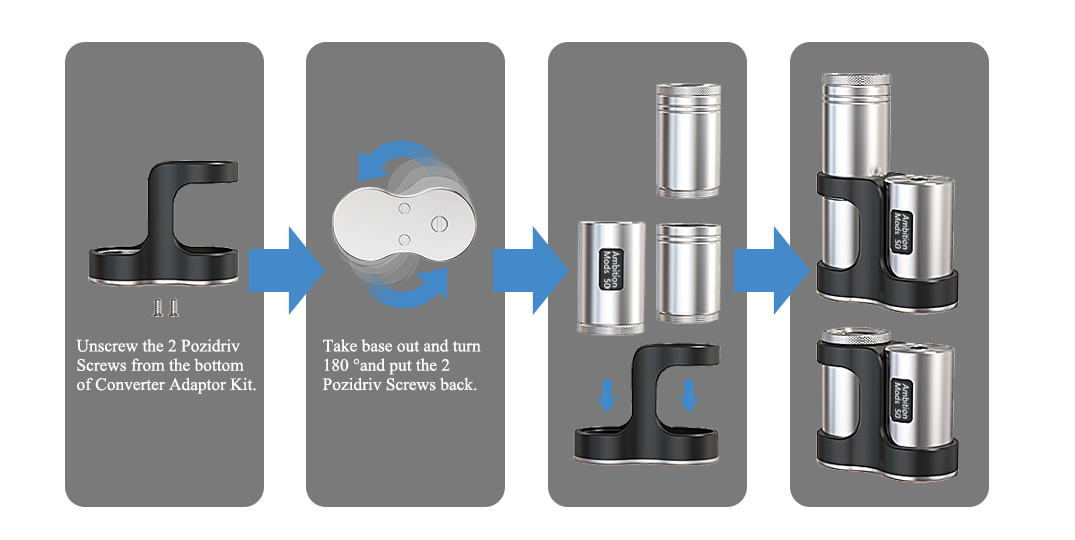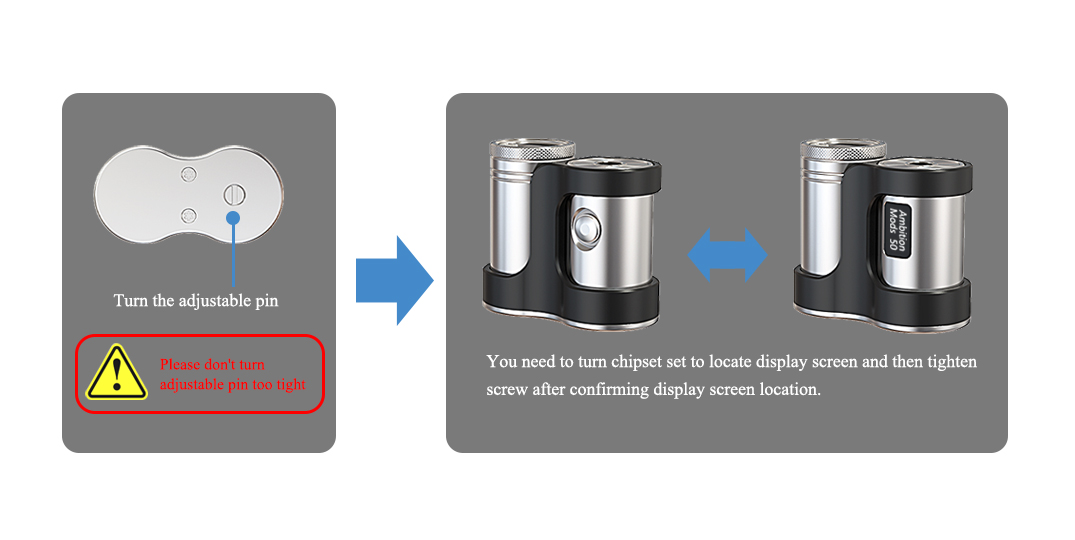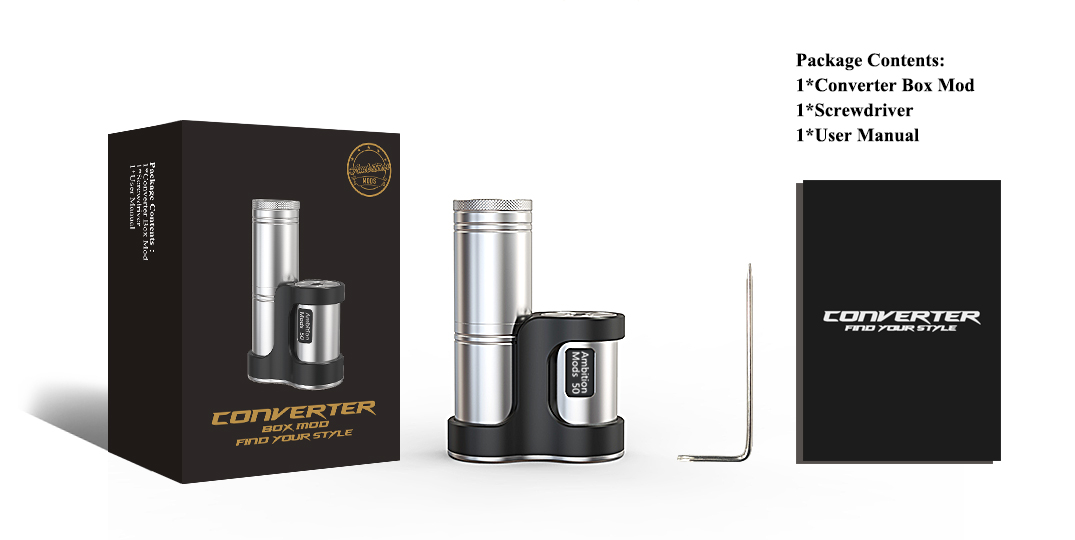 * Odbiór osobisty pod wskazanym adresem.*
* Powyższa oferta skierowana jest tylko do podmiotów prowadzących działalność gospodarczą i ma tylko charakter informacyjny. 
* Firma nie ponosi odpowiedzialności związanych z wykorzystaniem wyrobu wbrew jego przeznaczeniu !!!*